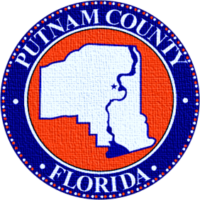 "Serving you, meeting today's challenges and focusing on the future."
Public Notices
"Putnam 911 Emergency. Call if you can. Text if you can't." Click below for more information.
Affordable Housing Funding Announcement:
The Affordable Housing Committee is now accepting State Housing Initiatives Partnership Program (SHIP) applications from 3/19/21 to 6/17/21 or until funds have been expended. Click on the links below for more information.
---
COVID-19 Information & Resources
Stay up to date with current Covid-19 information and vaccines. Click on the link below to find out about the latest news.
---
---
County Calendar